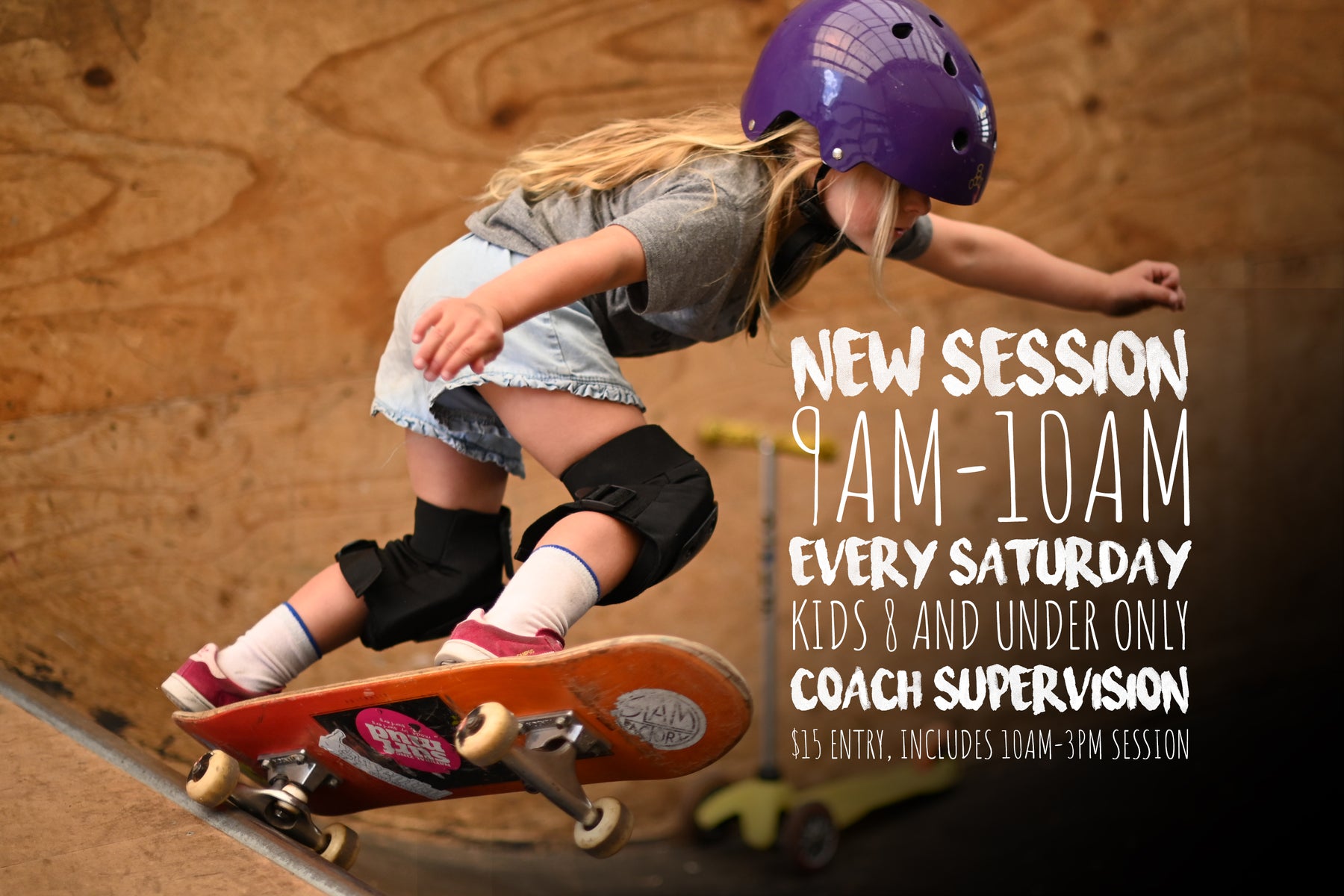 NEW SESSION: KIDS AGED 8 AND UNDER ONLY

If you have a young one who's just getting started at skateparks and might feel too intimidated or too inexperienced to come to Slam Factory during a general public session, this timeslot is going to be PERFECT for them!
From 9am-10am on Saturdays, kids aged 8 and under can now have the whole skatepark to themselves, and our experienced skateboard and scooter coaches will be on hand to supervise, provide tips to kids, and offer constructive feedback to parents! 
Skateboards, scooters and bikes are all welcome, and the $15 entry fee includes the 10am-3pm session, so you can hang around if your kids feel comfortable!